Are you looking for the best movies to watch right now on Amazon Prime? In this post we have listed ten best movies for you. You all lost your time on endless scrolling for the best movies but here we help you to find something that will fit your mood and worth watching on Amazon Prime. We will update you regularly with upcoming movies also on other platforms like Netflix, Amazon Prime, Disney+ Hotstar. We will add year, Director, Cast, IMDb Rating, Rotten Tomatoes Score, and Runtime you can go through and choose the best one.
Please follow these links for the best of other Genres:
Inception (2010)
Movie Name: Inception
Director: Christopher Nolan
Year: 2010
Cast: Leonardo DiCaprio, Joseph Gordon-Levitt, Elliot Page
IMDb Rating: 8.8/10
Rotten Tomatoes Score: 87%
Metacritic Score: 74%
Runtime: 2h 42m



This movie is based on a thief who uses dream-sharing technologies to rob corporate data is assigned the inverse role of planting an idea in the head of a CEO. Inception is directed and written by Christopher Nolan. The storey of a squad of agents who can penetrate dreams, headed by Leonardo DiCaprio, was ten years old last year, and it was one of Christopher Nolan's best films. It's part heist film, part Bond film, and mainly something that could only be made by the director of The Prestige and Tenet.
Spontaneous (2020)
Movie Name: Spontaneous
Director: Brian Duffield
Year: 2020
Cast: Katherine Langford, Charlie Plummer, Yvonne Orji
IMDb Rating: 6.5/10
Rotten Tomatoes Score: 98%
Metacritic Score: 78%
Runtime: 1h 41m



Spontaneous is one of the best love story movies about growing up and blowing up directed by Brian Duffield. Mara Carlyle (Katherine Langford), a sardonic novice, has no idea what to make of these deadly eruptions. No one else seems to know anymore. It started one day and hasn't stopped since. The students never know who or when one of them could blow up. Despite this, they are forced to continue attending school, learning, and thinking about graduation, getting into college, and finding a prom date.
RocketMan (2019)
Movie Name: RocketMan
Director: Dexter Fletcher
Year: 2019
Cast: Taron Egerton, Jamie Bell, Richard Madden
IMDb Rating: 7.3/10
Rotten Tomatoes Score: 89%
Runtime: 2h 2m



A musical fantasy of Elton John's breakout years, which take place in a fantastical human world. Forget about Queen; this is the best rock biopic I've seen in a long time. Elton John's life storey is told by vivid musical numbers, which are simply sung by the leading man in this instance, Taron Egerton. Rocketman is an energetic and dramatic film that embraces its subject's artistic ambition and attempts to convey it cinematically.
The Vast of Night (2019)
Movie Name: The Vast of Night
Director: Andrew Patterson
Year: 2019
Cast: Sierra McCormick, Jake Horowitz, Gail Cronauer
IMDb Rating: 6.7/10
Rotten Tomatoes Score: 92%
Metacritic Score: 84%
Runtime: 1h 31m



In the late 1950s, a switchboard operator and radio DJ in New Mexico discovered a strange audio frequency that has the potential to transform the world forever. This beauty, which premiered at Slamdance, Sundance's little cousin up the mountain in Park City, in 2019, was one of the best small-film success stories of the last few years. After a brief drive-in sprint, it's now available on Amazon Prime, where you can enjoy this low-fi take on aliens in America's heartland. One of the best films of 2020 is smart, amusing, and daring.
Sound of Metal (2019)
Movie Name: Sound of Metal
Director: Darius Marder
Year: 2019
Cast: Riz Ahmed, Olivia Cooke, Paul Raci
IMDb Rating: 7.8/10
Rotten Tomatoes Score: 97%
Metacritic Score: 82%
Runtime: 2h 10m



When a heavy metal drummer starts to lose his hearing, his world is turned upside down. Darius Marder directed and co-wrote Sound of Metal, a 2019 American drama film. Riz Ahmed, Olivia Cooke, Paul Raci, Lauren Ridloff, and Mathieu Amalric star in the film. Watch it on Amazon Prime…
Blow The Man Down (2019)
Movie Name: Blow The Man Down
Director: Bridget Savage Cole, Danielle Krudy
Year: 2019
Cast: David Coffin, David Pridemore, Adam Wolf Mayerson
IMDb Rating: 6.4/10
Rotten Tomatoes Score: 98%
Runtime: 1h 31m



Morgan Saylor, Sophie Lowe, Annette O'Toole, Marceline Hugot, Gayle Rankin, and Margo Martindale star in the film. Priscilla Connolly and Mary Beth Connolly want to hide a grotesque encounter with a dangerous man. To hide their abuse, the sisters must delve deep into their hometown's criminal underbelly, uncovering the town's deepest secrets.
One Night in MIAMI (2020)
Movie Name: One Night in MIAMI
Director: Regina King
Year: 2020
Cast: Kingsley Ben-Adir, Eli Goree, Aldis Hodge
IMDb Rating: 7.2/10
Rotten Tomatoes Score: 98%
Metacritic Score: 83%
Runtime: 1h 54m



Regina King is truly multi-talented. This version of the 2013 play about four iconic Black stars arriving in a hotel room in Miami in 1964 is directed by the Oscar and Emmy nominee. In 1964, Malcolm X (Kingsley Ben-Adir), Muhammad Ali (Eli Goree), Jim Brown (Aldis Hodge), and Sam Cooke (Leslie Odom Jr.) all learned a thing or two about celebrity and hope, and Martin Luther King's acclaimed film about them is clever, amusing, and moving.
The Dead Zone (1983)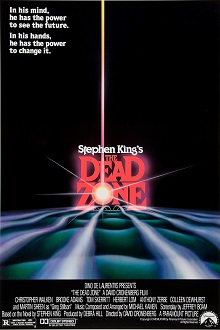 Movie Name: The Dead Zone
Director: David Cronenberg
Year: 1983
Cast: Anthony Michael Hall, Nicole de Boer, Chris Bruno
IMDb Rating: 7.2/10
Rotten Tomatoes Score: 89%
Metacritic Score: 69%
Runtime: 1h 43m



David Cronenberg directed The Dead Zone, a science fiction horror film released in 1983. Jeffrey Boam wrote the screenplay, which is based on Stephen King's novel of the same name from 1979. When a man wakes up from a coma, he discovers he has psychic abilities.
Tom Clancy's Without Remorse (2021)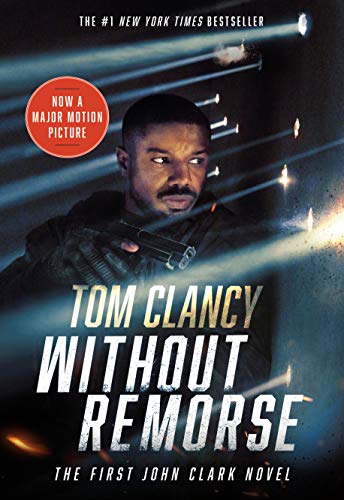 Movie Name: Tom Clancy's Without Remorse
Director: Stefano Sollima
Year: 2021
Cast: Michael B. Jordan, Jodie Turner-Smith, Jamie Bell



Without Remorse is a forthcoming American action thriller film directed by Stefano Sollima and produced by Taylor Sheridan and Will Staples, based on the Tom Clancy novel of the same name. A Navy SEAL named John Clark embarks on a mission to avenge his wife's death, only to become embroiled in a greater plot.
Unhinged (2020)
Movie Name: Unhinged
Director: Derrick Borte
Year: 2020
Cast: Kate Lister, Lucy-Jane Quinlan, Becca Hirani
IMDb Rating: 6/10
Rotten Tomatoes Score: 48%
Metacritic Score: 40%
Runtime: 1h 30m



Derrick Borte directs this American adventure thriller based on a screenplay by Carl Ellsworth. A woman becomes the victim of an abusive man's wrath after a fight with him at an intersection.